Celso da Fonseca
Student, Asia Pacific MA Human Rights and Democratisation
Global Campus of Human Rights Asia Pacific
Institute of Human Rights and Peace Studies, Mahidol University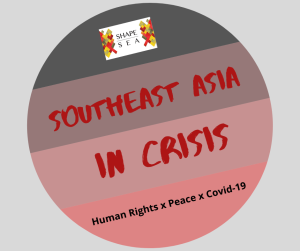 Amidst the COVID-19 outbreak, some countries have implemented subsidies for their citizens. Economic assistance from the state have helped combat both negative health and economic consequences of COVID-19 on the marginalised. Various policies have been made to respond to the needs of the citizens, such as economic and social packages, direct aid packages, reducing tax costs.
Even before Covid-19 struck Timor-Leste, poor people and communities working in the small business sector and non-formal jobs have already been struggling to gain profit and provide for basic needs. This health crisis had left the vulnerable and marginalized with little chances for survival
In response to this, in March 2020, the Timor Leste government had promised to grant subsidies, but on a $15 electricity fund for every household was provided.  Others have yet to be given out. For instance, members of the National Parliament declared deducting their salaries by 50%, so as to spirce funds for the salaries of staff who work at the frontlines (doctors, nurses, police, and all the COVID-19 prevention teams on the field). GMN (April 4, 2020). Similarly, on 8 April 2020, at a council ministry meeting, the government promised to provide a subsidy of $100 for all citizens – an "economic package" to help citizens during the "state emergency" due to COVID-19 prevention. GMNTV (Apr 8, 2020).
When the subsidized program was publicly announced by the government, some actions were immediately taken by some Timorese communities. For example, in Dili, members of a community went to the sub-district office to arrange for a family member card as proof of family identification to access social assistance subsidies (GMNTV, 10 April 2020.) The hope of getting subsidized, however, is not realized. On 16 April 2020, the subsidy which was promised was rejected. (Timor Post News, 16 April 2020).
The refusal of subsidies sparked a negative response from the public. Critics, for instance, argued on social media:
The member of parliament have no heart, and this COVID-19 situation has been used to gain an advantage of getting 500,000" (Anonymous, 21 April 2020)
Getting monthly salary, pension fund, travel much time abroad, do those are not enough? This bitter situation, you have stolen the money of the citizens. (Anonymous, 21April 2020).
You, parliament member, look at the poor people. They need a subsidy to survive. (Anonymous, 21 April 2020)
The government has funds to allocate for the COVID-19 outbreaks, yet the promised funds for subsidies turned out to be a fluke. This is happening during a situation when people are hungry, and there is no income to cover their needs. This situation can trigger anger, annoyance, and criticism of the public to the government and parliament.
Money politics has been labeled towards the member of parliament and the government in Timor-Leste. All promises that have been made turned into public hatred. Because the community assistance policy (subsidy) is an empty political promise for the benefit of the parliament, rather than for the benefit of the community. Poor people, vulnerable, and marginalized people really need the money to survive the State of Emergency brought about by Covid-19. This situation requires the government to set aside politics, and step up to focus greatly on the economic and social health of everyone living in the country.
References:
Social Media: Anonymous (21 April 2020)
GMN (April 4, 2020): PN husu koa salariu Deputadu-ho membru Governu apoia pasiente iha ospital: [Available on] <https://gmntv.tl/id/politika/2020/04/pn-husu-koa-salariu-deputadu-ho-membru-governu-apoia-pasiente-iha-ospital/> Accessed on 21 April    2020
GMNTV (Apr 8, 2020) Governu Sei Fo Subsidiu Ba Kada Familia Ho Dolares Amerikanu 100 [Available at]<https://www.youtube.com/watch?v=1ahV6mOzPqc> Accessed on 21 April 2020
GMNTV (Apr 10, 2020) (Autoridade Suku Fatuhada no Comoro halo ona Atualizasaun Dadus    uma kain.[Available at] < https://www.youtube.com/watch?v=GUZ8WsSeKdY>Accessed on 21April 2020
Tatoli (April, 21, 2020): Konstitusaun obriga PN Fiskaliza Ezekusaun Fundu COVID-19 [Available at] <http://www.tatoli.tl/2020/04/21/konsituisaun-obriga-pn-fiskaliza-ezekusaun-fundu-covid-19/> Accessed on 15 April 2020
Timor Post News (16 April, 2020): Governo Rejeita Subsidiu 100 ba kada familia.