Small Grants – One Year
University Affiliation: Xavier University- Ateneo de Cagayan
Research objectives 
This study aims to provide thorough insight on the collective memory and memory-making mechanism of the human rights violations during the martial law period among young college-educated Filipinos.
Significance of research 
Studying human rights, how it can be protected and violations be prevented is crucial for a humane and inclusive society. However, understanding how memories of past human rights violations are formed and shaped is just as crucial to the improvement of the human rights situation in a society. By examining how the martial law period in the Philippines is collectively remembered by young Filipinos, this study provides a thorough understanding of how human rights is defined and justified throughout generations and how memories of its violations are constructed and preserved in the consciousness of the people. It is by understanding how young Filipinos remember and understand the martial law period, advocates and especially universities, may be able to construct effective means of educating current and future generations about human rights.
Personal bio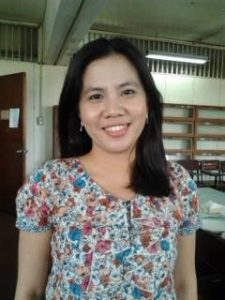 Gretchen Abuso is a university instructor at the Department of Sociology and Anthropology of Xavier University- Ateneo de Cagayan. Her past research engagements with the Research Institute for Mindanao Culture brought her to different parts of her beloved Mindanao where she met the women of Zamboanga, the youth in Basilan, the farmers of Davao and the indigenous peoples of Misamis Oriental. Current political climate in her country inspired her to examine the mechanisms of remembering and why Filipinos seem to willingly repeat its violent past.